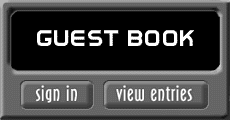 THIS PAGE WAS LAST UPDATED ON: December 2, 2014

Dr. SHARON A. JACKSON, Ph.D.

Metaphysician, Counseling Psychologist, Certified Clinical Hypnotherapist

Scenar Therapy, Tuning Fork Cymatic Cymetric Therapy, Acupressure

Essential Oils, Reiki & Energy Healing, Life Coaching, and Metaphysical Healing

103 South 3rd Street, Suite 102, Ozark, Missouri 65721

(417) 773-2524  email: powerofthemind@mail.com 

Website Designed and Maintained by Sharon Jackson 2007-2014


 SELF IMPROVEMENT  FEARS AND PHOBIAS HEALTH ISSUES  HEALING STRESS REDUCTION  PERSONAL DEVELOPMENT PERSONAL GROWTH  MENTAL HEALTH  BEHAVIOR MODIFICATION  DEPRESSION      

 DISORDERS 

PAIN RELIEF

PANIC & ANXIETY

            WEIGHT LOSS AND CONTROL SELF ESTEEM BUILD CONFIDENCE BUILD SUCCESS IN SCHOOL BUSINESS SUCCESS RELATIONSHIPS
ENURISIS (bed wetting)

WELL BEING RELAXATION THERAPY

FAMILY, MARRIAGE, INDIVIDUAL PEER, SPIRITUAL, AND PASTORAL COUNSELING

HYPNOTHERAPY

TOUCH ACCUPRESSURE

ENERGY HEALING

SKYPE THERAPY

CHAKRA BALANCING

SCENAR THERAPY TREATMENT

ESSENTIAL OILS

RAINDROP ESSENTIAL OILS MASSAGE 

TUNING FORK CYMATIC - CYMETRIC THERAPY

Doctoral Ph.D, Metaphysician, Author, Healer, Counseling Psychology Masters Degree, Masters of  Metaphysical Science Degree, Metaphysical Practitioner, Certified Clinical Hypnotherapist, AHA Certified, Member American Hypnotherapy Association, (PLR) Certified  (Regression Therapist), Certified Smoking Cessation Therapist, Reiki Practitioner, Master of Metaphysics, Certified Handwriting Analyst (Graphologist), Certified Spiritual Counselor, Tuning Fork Cymetric - Cymatic Sound Healing Practitioner, Scenar Practitioner,  Certified Family Law Paralegal, C.P.L., Counselor, Mother of Five, and Friend


vCounseling, Hypnotherapy, Energy Healing, Essential Oils, EFT

Scenar Pain Therapy, Tuning Fork Cymetric - Cymatic Therapy

Regression Therapy, Life Coaching, and Metaphysical Treatments

For a Healthy, Body, Mind, and Soul

In association with Healing Light Ministries

Voted BEST Marriage & Family Counselor 

of the Ozarks 2013 and 2014

OUR OFFICE WILL BE CLOSED FROM DECEMBER 4TH - 18TH. I WILL BE OUT OF THE COUNTRY. PLEASE EMAIL POWEROFTHEMIND@MAIL.COM DURING THIS TIME TO CONTACT ME, THANK YOU.